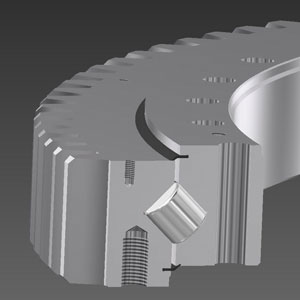 The crossed roller bearing was originally designed and patented by Messinger Bearings.

This style of bearing is designed to handle all combinations of radial, axial and overturning moment loads in a single, compact envelope.

This versatile solution can be supplied in standard cross sections or with bolt-down, offset races for extreme slewing applications.

This bearing is a good choice if a high degree of stiffness is required, however it requires rigid and precise mounting surfaces. Cross Roller Bearings can be supplied with internal or external integral gearing.






Get A Quote
Get a quotation on our Crossed Roller Bearing.
Request Information
Got a question? Get an answer about products, performance, service, applications, etc.